background movie



STUDIO
CAMURO DANCE STUDIO was established in 1995.
We are a street dance studio with the longest history in the Kansai region where world famous dancers gather. Our studio has, from the first floor to the fourth floor, a new type of "All Dancers Space", which cannot be found in any other dance studio.
Featuring four spacious floors with WiFi, our dance studio also provides facilities for a childrens' area and large meeting rooms. In addition we have regular lessons taught by famous dancers in the Kansai region and workshops conducted by world renowned dancers. Feel free to visit our YouTube channel to see more of what we do there.
No reservation.
※Before you come to the studio, please check【TODAY LESSON】on our website. It will be updated, if there are any cancelled or substituted classes.
A large high ceiling studio, office, smoking area, and restroom are located on the fourth floor.

The third floor contains the female and male dressing rooms, a large open area and studio.

Female and male restrooms, studio, a café style relaxation space on both sides of the floor with power outlets, and children's space are located on the second floor.

The first floor has the reception area, a comfortable lobby and our largest studio.

PRICE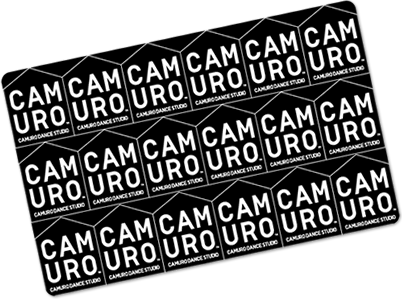 Registration Fee 5000yen → Special price 500yen
(Membership is valid for one year and can be renewed at a cost of 1000 yen. )
For those wishing to take more than 4 lessons within one month, sign up for membership and all lessons will only cost 2000 yen per lesson. Another option is to purchase lesson tickets.
90minutes
For membership :2200yen
For non-members:2700yen
Lesson Ticket
Lesson Ticket
For those who wishing to take more than 4 lessons within one month, make savings by signing up for membership (registration fee 500 yen) and purchasing tickets.
4tickets
8000yen
*valid for 1 month
8tickets
15000yen
*valid for 2 month
12tickets
21000 yen
*valid for 3 month
ACCESS
By Train
Osaka Subway Tanimachi-Line, Tanimachi Yonchome Station Osaka Subway Chuo-Line, Tanimachi Yonchome Station Climb the stairs of exit number 4. Once you have exited the subway and are on the street level, you will see a convenience store called "Family Mart". With Family Mart to the left of you, go straight and you will see a business hotel called "Hotel Sunwhite". Take the street on the left before Hotel Sunwhite and walk 50 meters. Camuro Dance Studio will be on the right hand side.
Osaka-fu, Osaka-shi, Chuo-ku, Tokui-cho 1-1-7
TEL:06-6942-8889